Cova's proven reliable point-of-sale system is built with the core purpose of enabling owners to deliver remarkable dispensary experiences while running their operations efficiently and legally.
BUILT FOR NEXT GEN BUDTENDERS TO DELIVER REMARKABLE DISPENSARY EXPERIENCES
Smooth & fast checkout
Our POS is designed to sell fast and minimize human error, so your staff can focus on keeping your customers happy without the spectre of technical difficulties.
---
Sell anywhere
Access our POS on wireless tablet devices, freeing your staff from behind-the-counter duties to assist customers anywhere.
Staff build trust by answering questions about product, stock, pricing, and promotion, with all information right at their fingertips.
---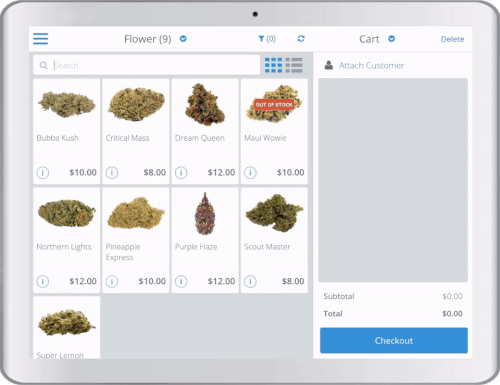 Turn your budtenders into rock stars...
... by arming them with everything they need to deliver an exceptional dispensary experience. Our POS powers budtenders with comprehensive product info to help guide customers smoothly through the purchase funnel.